04-21 Harley Davidson Sportster Mustang Wide Tripper Solo Seat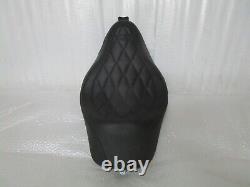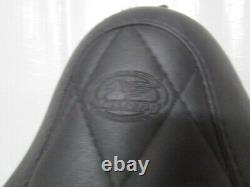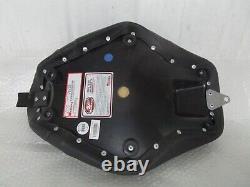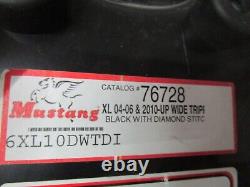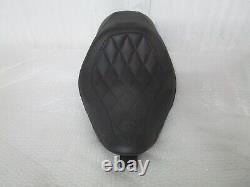 This features a black diamond stitched cover. Cut low with a wide 12 driver seat that has extra width in the hip area for all-day comfort. Places the rider slightly lower and further than typical stock seats. Features detailed stitch work in the highly durable synthetic glove-leather cover. Note: Solos and passenger seats will not fit with stock solos or passenger seats.
Will fit with stock 2.1, 3.3 & 4.5-gallon tanks. On models with a 2.1 or 3.3-gallon tank, there will be a gap at the nose of the seat. Fitment: Harley-Davidson®: Sportster'04-'06 and Sportster'10-'21.