Harley-Davidson Genuine Used Motorcycle Parts Harley FLSTC1450 Seat 546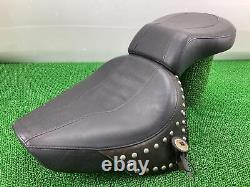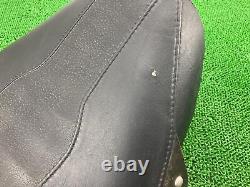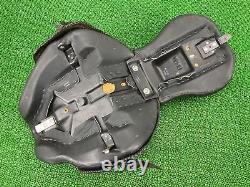 As you can see in the photo, this product has a feeling of use overall and there is a small tear in the part of photo 2, but the seat base and urethane foam are in good condition. The mounting and fixing points are in good condition. How about using it for repair or customization? Let's keep your own parts in order to sell it later and enjoy customizing your motorcycle with reasonable used parts like this one.
We will be waiting for your order. You can search our items from the link above.
Please take a look at what we have in stock. Please pay within 5 days after you ordered. The items we have in stock are mostly genuine parts or accessories manufactured by Japanese motorcycle manufacturers, such as Honda, Yamaha, Kawasaki, Suzuki.
Of course, we do sell parts and accessories for motorcycles from other manufacturers, such as Harley, Ducati, Aprilia or more. We have more than 100000 items for motorcycles in stock, which is one of the most number of stock scale supplyers in the world. Thank you for your understanding and patience.
Please feel free to ask us.