Harley-Davidson Street Glide ST FLHXST Bench Seat Excavator Seat Solo 52000634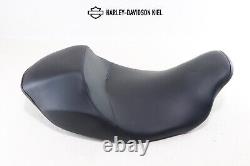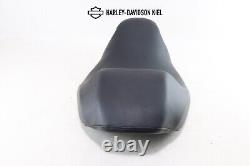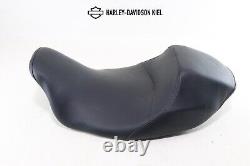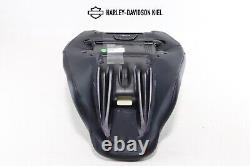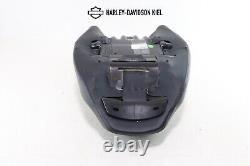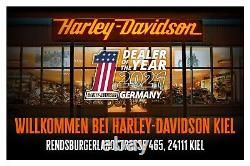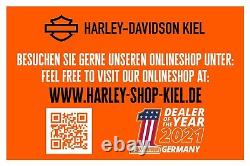 HARLEY-DAVIDSON Street Glide ST FLHXST Sitzbank Bagger Seat Solo. Beschreibung: Original H-D - ebenfalls passend für andere Touring Modelle. Passend für folgende Modelle und Baujahre. FLHXST 1ABL STREET GLIDE SPECIAL ST (2022). FLHXST 1ABL STREET GLIDE ST (2023).
FLTRXST 1ACL ROAD GLIDE SPECIAL ST (2022). FLTRXST 1ACL ROAD GLIDE ST (2023).
Wir sind offizieller Harley-Davidson Vertragshändler in Kiel und freuen uns, dass Sie auf einen unserer Artikel gestoßen sind! Alle von uns angebotenen Gebrauchtteile werden von unseren speziell ausgebildeten Zweirad-Technikern auf ihre Funktionalität geprüft, oder ggf. Werfen Sie bitte unbedingt einen Blick in die Artikelbeschreibung! Sollte es sich bei Ihrem favorisierten Artikel um einen einzelnen eines Paares handeln wie bspw. In der Regel bieten wir dort neben >2000 Neu- und Gebrauchtteilen auch das passende Gegenstück an!
Sollten sich Ihnen dennoch Fragen aufdrängen, dann kontaktieren Sie uns jederzeit gerne! Unser gesamtes Team freut sich darauf, Ihnen mit geballter Zweiradkompetenz sämtliche Fragen zu beantworten!
HARLEY-DAVIDSON GERMANY DEALER OF THE YEAR 2021. Wir bieten Ihnen hochwertige Produkte zu fairen Preisen. Harley-Davidson Kiel Vertragshändler Bei Fragen kontaktieren Sie uns gern unter 0431/698866.